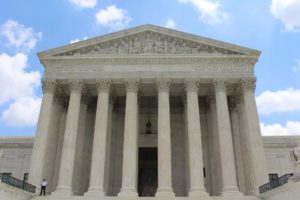 Bar exam test takers know that the bar exam can be very tough to handle at times, especially due to its complexity. As one of the first sites to report it, BarExamPrepTest.com has now confirmed a notable change to the way the Multistate Bar Exam is scored. Come February 2017, the Multistate Bar Exam will no longer have 190 scored questions and 10 experimental questions, as it did until now. According to the National Conference of Bar Examiners' website, they have decided to alter the scoring formula.
As is often the case with NCBE, there was no press release or news conference advising of the scoring change. Rather, an obscure message placed on its website indicates that the number of scored questions will be reduced to 175 and 25 questions will be ungraded experimental questions. Importantly, the content of the test is not changing, which is good news for those, such as the bar review courses, who have invested significant time and money into creating bar review courses and publications.
Why was this change made? Kathryn Rubino of abovethelaw.com spoke to a representative of a national bar review preparation course, who told her that MBE scores have been facing a steady decline in the past few years. The change was made in the interests of refining the test taker's skills and permit critical reasoning and analysis to play a greater role in the test. A reduced number of scored questions means that each question carries greater weight, so students need to put their focus into higher gear than before. Another point of interest is that while additional Property Law questions will be added, the number of Property Law questions that count will be reduced.
Also according to abovethelaw.com, Erica Moeser, the head of the NCBE, puts the blame on law schools, because admissions standards have been declining in an effort to enroll more students, regardless of whether these additional students are cut out to face the rigors of the bar exam. However, one law school dean blames the students, though is that merely an unfair attempt to deflect the blame away from the law schools under pressure to grow revenue? If so, more and more unemployable law students will be hitting the streets as time passes, which means that those huge student loan bills will put increasing pressure on students and the law schools who are lowering their standards.
One highly ranked law school, St. Johns University School of Law, has been racing up the rankings list thanks to its conscientious dean, Michael A. Simons, who was appointed in 2009 and has successfully reversed the trend of enrolling less than qualified students. The results are in and the student credentials at St. John's have increased remarkably. Historically, St. John's has a high New York State bar passage rate, so its higher qualified student body should adapt well to the MBE scoring change.
When all is said and done, the changes to the exam should not have a significant impact, since students will continue their intensive study routines as they always have. Nevertheless, like any change in life, shaking the trees often requires a shift in focus, which could come as a wake-up call to students and cause them to focus more on studying, which may be the primary motivation for this change. If the level of focus increases, MBE scores should increase accordingly.
The verdict will arrive in the months following the February 2017 Multistate Bar Exam, when scores start to roll in. That will provide us all with some clarity regarding the effectiveness of the new scoring change. In the meantime, may you pass with flying colors!